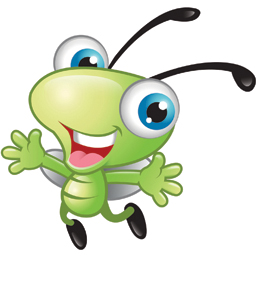 The company was founded on the principles of joy, love, gratitude and appreciation. We've integrated the wisdom of the ages and universal spiritual principles with today's brightest minds and best business practices to inspire and empower children and adults to live with greater optimism, clarity and good health. At the very root of this is joy, always joy. Because we've discovered that joy is the most powerful force in the Universe, the Joy Care Universe!
Founded in 2014, the company is dedicated to promoting positive thought principles and expressions of self-love.  A distinct element of its mission is to give back to like-minded organizations in the spirit of expanding love and joy. The executive partners bring over 70 years of entrepreneurial success to this joyful endeavor and over 30 years of experience in alternative and integrative behavior modification strategies.
The Leadership Team
Tim Rowe , C.E.O. - Tim brings 25 years of leadership experience in the health & wellness, hospitality, and development fields including stints as general manager at the Indianapolis Athletic Club, which was twice named as a "Platinum Club of America" during his tenure and the world-class Pelican Isle Yacht Club in Naples, Florida. With a strong entrepreneurial background that includes complete start-ups, His entrepreneurial background includes complete start-up and operational leadership of T. Emerson Rowe – Operations Consulting, The Fitness Source, Inc., Tim's, A Fitness Company and Joy Project International, LLC; these company's strategic operations and health and wellness related services have been provided for a broad scope of first-class companies including, but not limited to: Sedona Resorts Management, HFTP, Grey Oaks Golf and Country Club, Lely Resort and Spa, Colliers Reserve Golf Club, CMAA, The Bellevue Club, The Seattle Tennis Club and The Washington Athletic Club as well as the Bellevue School District.
Joanne Henig, C.C.O. - Joanne brings nearly 35 years of entrepreneurial and creative experience to the company. Along with her JKU business partners, Henig is dedicated to promoting the Law of Attraction, positive thought principles, the sharing of joy and the development of unconditional love for one another. These fundamental principles gave rise to the corporate vision and to "The Joyful Universe of Casey Rose and the Joybug" book series. Henig developed the character Casey Rose. Bringing Casey Rose together with the Joybug in this book series is only the beginning of how far these two characters will entertain and delight broad audiences. Joanne's creative skills play a key role in all areas of marketing and creative media development. Henig sees untapped opportunities for the organization in the near future and continues to expand new branding, licensing and merchandising opportunities with like-minded strategic business alliances.
Debra Murray, C.O.O. - Deb brings her varied entrepreneurial background to the JKU Team, having owned and operated several successful businesses in the health and wellness industry for over 21 years. Franchises and start-ups include: multiple locations of The Body Shop Natural Skin & Body Care products and services, Ergonomic Swedish Seating focused on the Dental and Medical markets, and Smoothie King, a nutritional foods and vitamin/supplement establishment. Deb is passionate about fitness, nutrition and other modalities that enhance well-being. As one of the founders of Joy Kids Universe, Deb supports the mission of providing children a foundation of love and well-being through the nurturing of body, mind and spirit. She is a Yoga Alliance Certified Instructor, working with both children and the elderly. Deb is also a certified Personal Trainer, a Black Belt in Martial Arts, has obtained a Certification in Nutrition through Vanderbilt University, and is also a dedicated volunteer with an Equine Therapy Program for children and adults with disabilities.